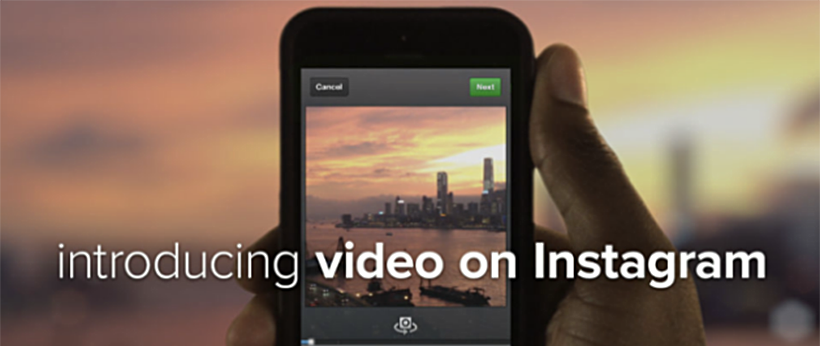 If you have been keeping up with social media trends, you're undoubtedly aware of Instagram's new video function. Introduced just over a week ago, the video function has already become a popular way for businesses to connect with potential customers. According to a report by Simply Measured, nearly twice as many brands are already using Intagram than the similar and also popular video application Vine. But what does all this mean for small businesses? Research shows that people have a tendency to respond better to images than they do to text and with some 130 million monthly users, Instagram can be a fun, interactive way to engage with current and future clients. The new video function allows you to take that a step further and bring images to life.
What is the video function?
Similarly to the photo function, Instagram videos are designed to be simple and easy to use. Videos can be up to 15 seconds long and you can delete and reshoot a frame. Like the photos, you can use 13 different filter options on your video, and an added "Cinema" option allows you to run the video through a stabilizer prior to publishing. Instagram videos also allow you to choose a cover frame, or thumbnail, for your video.
How do Instagram videos fit into your social media plan?
Instagram videos are publishable to Twitter, Facebook Tumblr and foursquare, allowing you to use the app to connect with your users across platforms all at once in a new way. Although Instagram videos are easy to share on social media platforms, the app does not have a simple embed function, making it more difficult to put on your website. If you are not particularly tech savvy but want to embed a video to your company website, you can embed the video page by adding "embed" on the end of the URL. Overall, the video function allows you to add more engaging content to your existing social media pages.
How do you create an Instagram video?
Creating videos on Intagram couldn't be easier.
Switch to video by tapping movie camera icon. Press your finger on the movie camera icon to start recording. Videos can be between three to 15 seconds long. To create multiple shots, simply lift your finger from the screen between takes.
Don't like a shot? Tap the segment you just took and it will turn red. Tap the trash icon that will appear at the bottom to dump it.
When you're done filming, choose a filter and a cover frame. You can watch the video in any of the filter options before settling on the one you like best.
Once you got your filter and cover frame, you can add a caption. Like Instagram photos, Facebook and Twitter, Instagram videos are searchable with hashtags, so add tags that are relevant to your video and your industry.
Now you're ready to publish and share!
Is Instagram a waste of time?
If you are small business with limited resources that is not on Instagram already, you might weight your options before stretching yourself too thin. With more than a billion users on Facebook and more than 500 million users on Twitter, those could be a better use of your resources when limiting the number of social media platforms you're represented on. However — as mentioned above — because of the handy share option, Instagram videos and photos are an easy way in enhance engagement on platforms you are already using.
Want more information?
You can find helpful tips and stay current with Instagram trends on the app's business blog: Instagram For Business. Need a little inspiration to get you started? Take some time to check out how other companies are using the app. Mashable recently published their favorite examples of brands creating excellent Instagram videos.