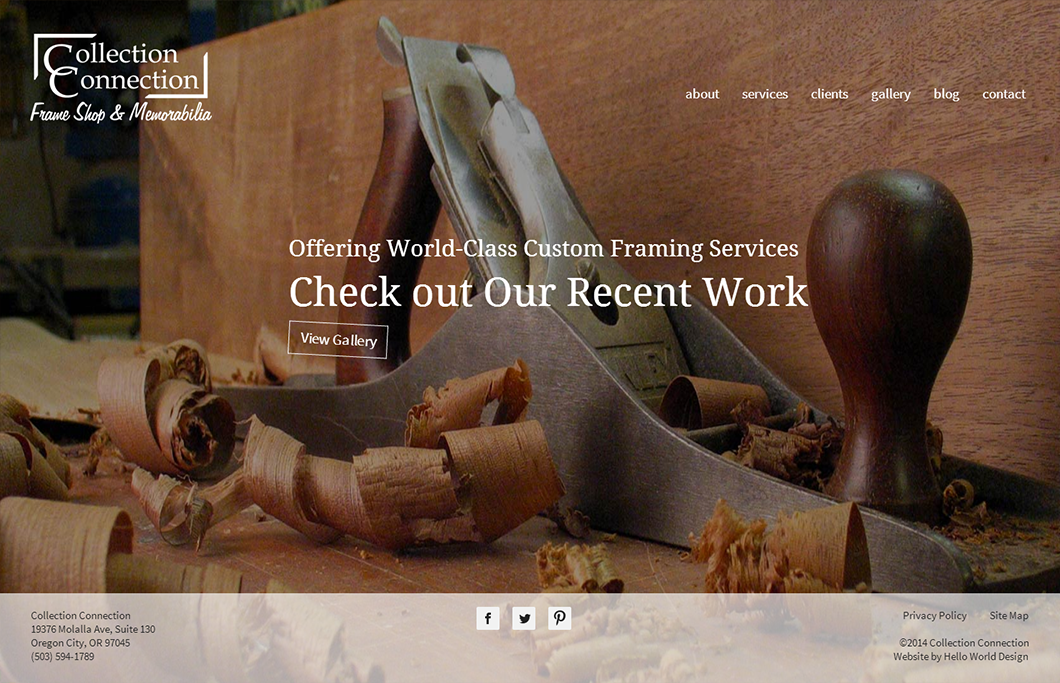 Hello World Design is excited to announce the launch of the redesigned, custom website for Collection Connection. Collection Connection is a Portland-local, full service framing shop providing high-end custom framing and memorabilia sourcing since 1993. Specializing in sports framing and memorabilia, Collection Connection services the needs of individuals, franchises and major universities and colleges, among other clients.
Wanting to create a website that better mirrors the quality of work Collection Connection offers, we redesigned collconn.com to give it a more professional feel. We revamped the site's look with new graphics, a scrolling homepage and a streamlined top navigation. In addition to updating the look, we also added a few useful features such as a blog and conveniently placed links to Collection Connection's social media pages, making it easier than ever to stay up-to-date with company news.
The new collconn.com is designed as a fully responsive site, so current and future clients can easily check out examples of Collection Connection's work from any Web-enabled mobile device.